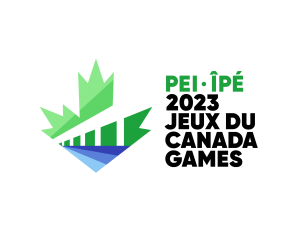 The next Canada Winter Games will be held in Prince Edward Island from February 18 to February 25, 2023. Biathlon Ontario hopes to send 8 athletes to compete. This will consist of four (4) males and four (4) female athletes and two (2) alternates born 2003-2007. Athletes born in 2008 can apply for an exemption that must be approved by Biathlon Canada before the selection races.. BiON is requesting that all interested athletes pre-register (https://zone4.ca/reg.asp?id=30585) their intention to qualify for Team Ontario CWG's Biathlon Team by December 12, 2022 by attending the Canada Winter Games Trials at Craftsbury, Vermont. Race fees will be $25 per race, for a total of $75 to help cover the wax fees and timing system.
Resources
Biathlon Ontario CWG Selection Criteria
Biathlon Ontario Announces 2023 CWG team
A team of 7 athletes, one alternate, and Three coaches have been named to Biathlon Ontario's 2023 CWG's Team.
The competition is being held in Brookvale, Prince Edward Island. Team will travel to PEI Feb 17 and return Feb 23rd , competing in 4 distance events, Individual, Sprint, Pursuit and Relay.
Congratulations to the selected athletes and staff.
Staff: Tim Hurley, Michelle Smith, Chris Skelton
Malcolm McCulloch, Highlands Trailblazers
Joel Haering, Lake Superior Biathlon
Antoine Gendron, Chelsea Nordiq
William Ng, Chelsea Nordiq
Ella Neidre, Chelsea Nordiq
Maya Schaub, Eagle Lake Gun Club
Rachael Lambley, Chelsea Nordiq
Eric Piercey, Chelsea Nordiq (Alternate)
Visit the 2023 Canada Games Results page to follow Team Ontario throughout the games.
for website information, please email

vpcorporate@biathlonontario.ca
Follow us on social media at the links below:
Visit our parent organizations here: